Bedding Plants Prudhoe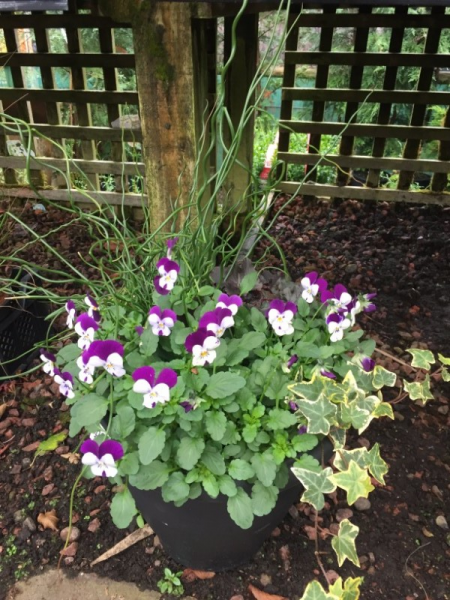 Every garden needs colour and charm and our wonderful Bedding Plants near Prudhoe and Gateshead will provide exactly that. From the popular primrose to the more exotic looking vinca, we are sure that our wide selection will have something to suit all tastes and all seasons.
We pride ourselves on our high-quality products and customer care and our staff have been trained to a high standard to provide help and advice to ensure your garden is a work of art. Come along today and ask about our bedding plant range and what suits shade better; they are full of knowledge and waiting to share.
Bedding plants and more near Prudhoe
Although Bedding Plants near Prudhoe are crucial to your gardens' design, we have a wide range of other products that will complement and enhance its look. Bulbs, seeds, plants, trees, shrubs, soils, fertilisers, herbs, garden furniture, watering systems, landscaping and garden tools, the list is endless.
So, if your garden just needs a tidy or you need something to keep your garden growing we have the solution. All of our products will help maintain your garden and plants and we also have an excellent pest control range that will eliminate unwanted pests and bugs while keeping your garden a safe place to enjoy for everyone, including your pets.
For more detailed information on all of our products visit our product range page.
Why our bedding plants near Prudhoe?
Local residents have been selecting our Bedding Plants near Prudhoe to add colour and life to their gardens for many years and we believe it is because of the high quality and variety that we have on offer. Other reasons include:
Warm and friendly staff who are knowledgeable
Aquatics and ponds
Hard landscaping and garden tools
Gift selection to suit all tastes
Protective clothes
How to find our garden centre near Prudhoe?
No matter what the season, we have Bedding Plants near Prudhoe for you and we are open seven days for added convenience. Minutes from Prudhoe West First School we can be found via the B6395 or why not relax and use local transport, we are on their route and we are waiting for you.
Call us on 01661 843263 for details of our opening times or to ask for further information on any of our products or visit our contact page. A member of our team is waiting for your call.
ADDRESS: Tyne Valley Garden Centre, Mickley Square, Stocksfield, NE43 7BT