Tropical Fish Gateshead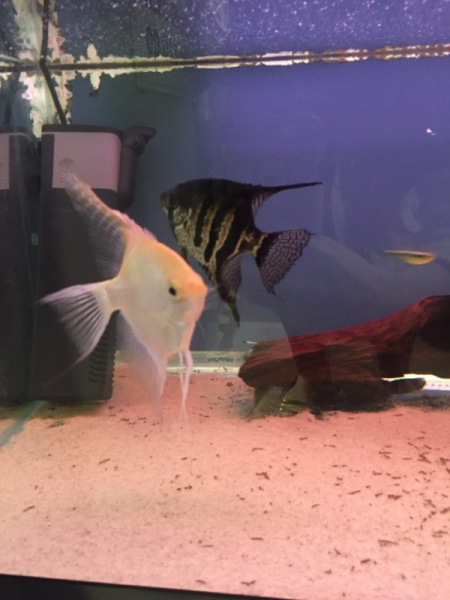 Our Tropical Fish near Gateshead in Newcastle are full of colour and grace and they will simply lure you in with their mesmerising motion. These beautiful fish deserve the best environment and our garden centre has exactly what you need to give them, and you, an aquarium to be proud of, including plants, pumps, filters, rocks and decorative sculptures.
Come along today and look at the excellent variety that we have and why not ask one of our team members for the best way to look after your tank and your fish. Our staff have been fully trained to provide you with a high level of customer service and guidance, so ask away, you may be surprised at what you learn.
What do we sell besides tropical fish?
If your Tropical Fish near Gateshead has given you a taste for aquatics, then take a look at our pond section where have everything to help you create your perfect pond and make it a focal point in your already beautiful garden.
Have a look at our beautiful containers or garden furniture that will complement your pond, or choose something from our selections of bulbs, seeds, plants, flowers, herbs or trees to give your garden a whole new look, transforming it into a wonderful place that you and your family can enjoy every day.
Find our complete product range on this website as well as useful tips and advice.
Why our tropical fish near Gateshead?
With a huge variety of Tropical Fish near Gateshead to select from, it is no surprise that people choose our garden centre. Other reasons include:
A huge range of high-quality products at affordable prices
Knowledgeable staff
Pet-friendly pest control solutions
Hard landscaping and hand tools
Excellent gift selection
How to find our garden centre near Gateshead?
Find your Tropical Fish near Gateshead via the A695, minutes from Mickley Square. We are open seven days a week for your convenience and we believe we are the best garden centre in the local and surrounding areas.
We welcome you to come along and browse through our products and test out our garden furniture or take a leisurely stroll through the flowers and be overwhelmed by the beautiful colours and exotic aromas that they deliver.
Visit us today or call us on 01661 843263 for full details of our opening times and for more information on any of our products.
ADDRESS: Tyne Valley Garden Centre, Mickley Square, Stocksfield, NE43 7BT